Follow Your Bliss Yogi! You are Visitor 144061
Testimonial:
To whom it may concern, I am a fifty eight year old...soon to be fifty nine that has been plagued by chronic back pain for the past three years.  As CEO of a multinational company, I have traveled, entertained and generally stressed my body for 30 plus years.  In addition,  I was an avid runner for over 20 of those years adding additional punishment to my joints and back. 
Before taking extreme measures such as shots/surgery, my general practitioner suggested that I try yoga.  To say the least I was skeptical.  I met Maria sometime in October to give yoga a try. 
What a difference it has made!  I witnessed improvement from the very first session. The improvement has been steady and actually quite dramatic over the past several months and sessions. 
I can now lead an almost totally pain free existence.  I am doing activities that I never thought I would do pain free again.
I am working, traveling and prospering...without severe back pain.  Lol, I take my yoga blocks with me on the road now.  I couldn't be in this position without Maria.

Sincerely

William Kosis
CEO PNC Business Credit
******************************************************
What is this Svaroopa® Yoga? 
Svaroopa® Yoga is a style of Hatha yoga. Hatha means physical poses. The majority of the yoga taught and practiced in the United States is a form of Hatha yoga. If you think of the word "Dance" and all the forms that dance can take, this is similar to what Hatha Yoga means. There are many forms of Hatha Yoga.  
Svaroopa® means the bliss (roopa) your true self (sva).   We emphasize core openings rather than physical exercise.  The beauty of this yoga practice is that as you release your core spinal tensions you become more embodied, integrated, flexible and strong.  You learn how to live and be in your body a whole new way!
In Svaroopa®, learn how to gently release the muscles at the tailbone and then carry those changes through your sacrum, lumbar vertebrae all the way up your spine including your shoulders and neck. 
As your spine begins to release tension, the effects radiate throughout your entire body. The result is a definite reduction in muscular tension. Your body feels more supple, new and flexible. It's pure Bliss!
This very accessible, body-friendly form of hatha yoga teaches you how to accesss the bliss within by leaning into the physical structure of your body and/or props. Come experience the bliss of your own being ~ Svaroopa.
In addition to providing group and private classes, you may request a private yoga therapy session to help you move through challenging times or accelerate your bliss!  Call 619.813.6733 or emailing a request to Deepaa@blissyogi.com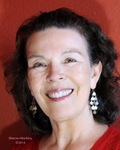 Experience Inner Peace & Harmony ~ in less than 9 minutes!
Sign up for BlissYogi's email to get the link to a special mp3 Meditation I made just for you.